I do not have a recipe for you today.
There.
Now that that's out of the way, let me tell you about a new ritual of sorts that my husband and I have come to love. I am never short on stories, you see.
Every few weeks, when the weather is just right, we like to go spend the day at 'The Rocks'. This place is a charming old part of Sydney, right by the harbour, Complete with cobblestone walkways and quaint little cafés and restaurants. It even has a market on weekends where you can find all sorts of local, overpriced treasures.
We take the train, get off at the harbour and take a few deep breaths of the growingly familiar ocean scent. We walk, bumping and weaving our way through the crowd of slow moving tourists, past the group of scantily clad aboriginal artists performing their usual music, avoiding the vast numbers of charmingly aggressive seagulls till we reach the Rocks.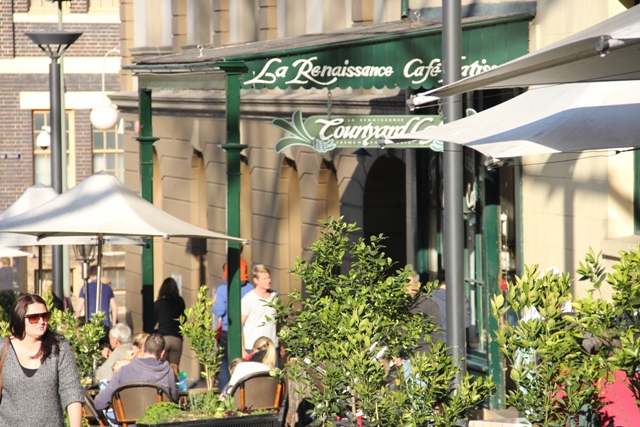 We make our way up to La Renaissance, our favourite French café in the middle of the narrow main road, across from the various white tented market stalls. If we are lucky, we find an empty table right there at the front (which kinda feels like winning the lottery, seeing as there are only 5 tiny tables this side of the café…the rest are all in the back courtyard, away from all the action. I love the action).
We order our usual (a couple of flat whites and two of the best almond croissants on earth. Yes I am willing to bet), and we settle into our sunny spot to begin our (newly discovered) preferred pastime: people watching.
I don't know exactly what it is, but something about people watching on a lazy day makes you start contemplating the bigger picture. Things like 'who am I?', 'the purpose of life', 'future goals' and all that jazz.
I was talking to one of my closest friends the other week, and we were discussing said big things…which is highly unusual, seeing as how we mostly just talk about food and cats and how increasingly annoying humans are becoming in general.
Anyway, it only took a few seconds of reflection to realize that I've been having these existential crises with growing frequency over the last year or so…almost on a weekly basis. And it made me wonder…why now? Why do I all of a sudden care so much about where my life is headed or what I do with my time? Or how I'm supposed to find meaning in this mess called life? Is it just an age thing? A marriage thing? Or is there more to it than that? …And I think I've figured it out…
When life throws an eventful turn your way, something dramatic or a big change like for example you have kids or get a chronic disease (wow I did not just compare children to illnesses) or start a new hectic job, you get so busy trying to survive that you kinda put a pause on all that stuff. You become so caught up with making it through the day, soldiering through this flare-up, handling the tantrum of the moment, making ends meet and basically just keeping your head above water, that you barely have a moment for that sort of mindfulness. And somewhere along the way, you change. It happens ever so slowly and you are completely unaware of it, but it happens. And before you know it, you are a different person altogether.
You only realize this when things slow down (relatively) and you have a moment to breathe and reflect, and it hits you like a slap on the face. You find people describing you with things you were totally oblivious to. You figure it must be something you've picked up along the way. You look back and you try to remember who you were before all this chaos, but that person seems like a complete stranger to you. You don't even recognize that person anymore (who IS that giddy, naïve, happy looking person in that old photo?? And why does she have so much hair??). It seems like a whole other lifetime, so distant and vague, and you feel utterly disconnected from your old self…
Cue panic.
You feel lost and without direction, and you get this sudden urgency to figure out your identity – AND FAST! And I believe this is where we all go wrong. Something like this cannot be rushed, and will probably take a lifetime to fully figure out.
For me, so far it's been more of an elimination process than anything else…and while I do still get bouts of panic and lack of direction, I am slowly training myself to just let it be. I'm learning that not knowing is totally ok sometimes. Actually, quite liberating even. And that all that is left to do is explore my options. Try new things. Test the waters. Redirect. Start over. Discover something new I had no idea I liked. Realize later that it sucks. Be open and flexible. Look around. Take it all in. Not limit myself to predetermined interests. Let go of expectations and be less stubborn…and eventually, I'll get somewhere. Or not. It's all good.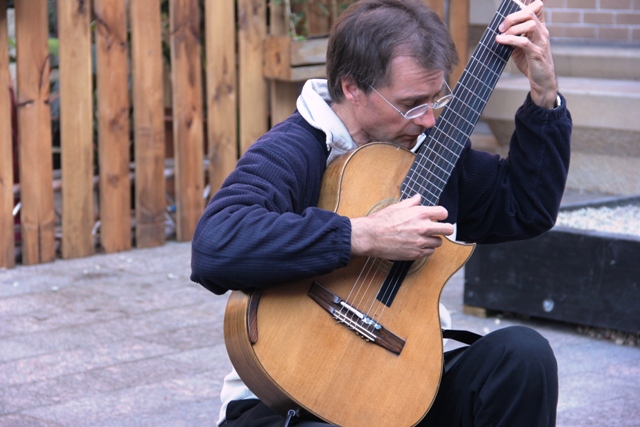 I feel like there is way too much pressure being put on us to "find our purpose", and I feel that all it does is take away from the pleasure of the journey. Why does everything have to be about the end result? Why do we feel the need to have everything figured out? Where's the fun in that?? Life is messy and chaotic and wonderful, and as soon as you start to feel like you have it under control, it throws you a curveball and you're back to square one. That is what life is all about, isn't it?
So if you ask me, the one thing I'll tell you is be fluid and enjoy it as it comes…because it's most definitely the ride, not the destination, that matters most.
After all, have you ever heard of anyone making it out of this world alive?
Reader Interactions